Lockdown Movies 144-162, reviewed and rated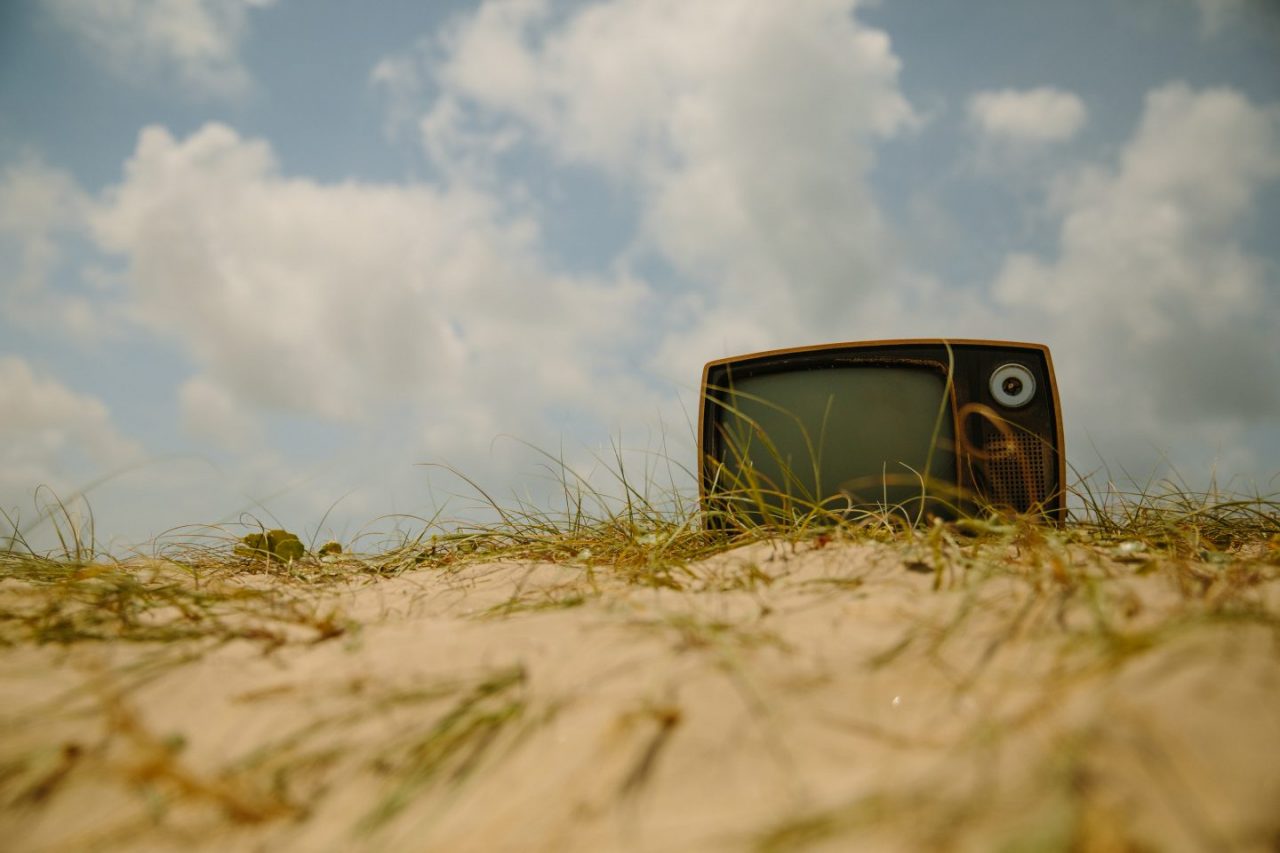 When I reach my goal of watching 200 movies in 2020, which I think I will, it's going to be strange looking back on them. Not because it's a relatively odd mix of films necessarily, but because the world outside has often felt more like fiction that the one beaming from the screen. I'll look back to the beginning of the year, to Uncut Gems or Once Upon a Time in Hollywood, and remember a world where none of us wore facemasks and the coronavirus was something happening over in China somewhere. When I think of Moneyball, it won't be because of baseball or Brad Pitt, it'll be because I was at the height of my own grapple with Covid-19, when my inability to taste or smell had confirmed my worst fears and I was lying in bed distracting myself from the news.
I suppose the big question for me will be whether these were the films that kick-started a lifelong passion for cinema, or just a string quartet on the Titanic, a heavy velvet curtain shielding us (i.e. me) from a world that's on fire? Anyway, who cares? The important thing is that I've watched some more and here they are.
As for the all-important Covid Rating, 19 is as good as it gets, 1 is as bad.
The King of Staten Island (2020) – as is the case with almost all Judd Apatow comedies, the core is great but no one seems to know when enough is enough, and here it's like they had five ideas of how to tell a story and just went with all of them – the dysfunctional 20something looking after young kids, the bereaved son watching his mum find love again, crazy college hijinks, stoners being stoners, life in the fire brigade. It's a muddle and a mess, but with a loveable lead in Pete Davidson from SNL (or Saturday Night Live to its enemies), who almost saves it. Almost.
Covid Rating: 10
One Deadly Summer (1983) – from a decade that was awash with sweaty erotic thrillers, this might be my favourite of the lot – and that includes Body Heat. And Fatal Attraction. And Jagged Edge. And 9.5 Weeks (I prefer to use decimals). What starts disguised as a quirky romantic comedy gradually becomes more unhinged, before ending abruptly with one of the best twists I can remember. It's part noire, part trashy revenge movie, part music video, part Ingmar Bergman film (especially when a grown woman starts suckling her mother). Isabelle Adjani playing the lead is spectacular.
Covid Rating: 17
A Tale of Winter (1992) – I've watched more films by Eric Rohmer than any other director during lockdown, mainly (I think) because he created a world I want to live in. His characters are analytical and able to be unfiltered when they speak about their emotions, they can be flawed and unusual but still completely worthy of love. During a nuclear winter for humanity (not unlike the one we're currently in), you need to be uplifted and for whatever reason his films make me feel nice, like a brisk swim in a lake, or those first four pints of cold lager before you start hitting potentially problematic tangents. Anyway yes, this is solid Rohmer.
Covid Rating: 14
Frances Ha (2012) – this is an arty film. I know that because it's in black and white at a time when it doesn't financially need to be, making it the spiritual cousin of other arty films needlessly filmed without colour like Raging Bull, Rumble Fish, and Manhattan. In fact, the Manhattan link should be duly noted and written in bold because this film is part that, and part pretty much all of French New Wave cinema. I've got no problem with that, you get to say words like "homage" or "pastiche" that sound clever and vaguely like you might know another European language. It's an indulgent odyssey set amongst a very specific NYC social strata – educated, owners of kitsch things like paperback books – that is adoringly admired, but also beaten down with its own ukulele, as is the way with modern hipsters for whom self-awareness and purported self-depreciation is often just self-aggrandising in a fancy hat. The twist here is that I loved it.
Covid Rating: 15
McCabe & Mrs Miller (1971) – most iconic Westerns are sweltering and tense, with vast plains and dramatic orchestral scores, but this is a whole different kettle of cowboys. Claustrophobic bars, grey skies, a contemporary soundtrack (for the time), and a simple story (SPOILER ALERT) about a business negotiation gone awry. Warren Beatty is excellent as a playful entrepreneur getting out of his depth, while Julie Christie is even better as a cockney brothel madam hooked on opium. The best Western I've seen, definitely the daddy of Deadwood thirty years later.
Covid Rating: 18
The Mirror (1975) – this is one of those Russian films you've been warned about (you know, the ones by Andrei Tarkovsky), and while the real intellectuals like to stand back in awe, this found me wading a little too far out to sea for comfort. Non-linear I can just about do, but this collection of strange images and curious vignettes too often veered towards nonsensical. You can see traces of Kaufman, and while there might not be enough obvious narrative for a philistine like me to cling onto, some of the imagery is astonishing, not least the iconic burning house.
Covid Rating: 11
Brian's Song (1971) – widely lauded as the best TV movie ever made, featuring big performances from Billy Dee Williams (Lando) and James Caan (Sonny). It's made for telly, so some of it plays out like a bad episode of Doctors, but with race relations and a platonic love affair between two men on the menu, you suspect this was spicy stuff back in the early 1970s. By the end of it I had something in my eye, and that something was a thundering great waterfall of tears.
Covid Rating: 10
A Man Escaped (1956) – if ever a movie spoilered itself in the title, this is it, and yet you're left holding your breath until the very last shot. There's no hurrying of the facts, just an intricate plan to bust out of jail and you're in on it the whole way. What's most surprising is that the main actor – a very intense character – went on to direct the cheesy soft porn film Goodbye Emmanuelle twenty years later. Talk about a criminal offence (arf!).
Covid Rating: 17
Swingers (1996) – for a certain generation of now-40somethings, Swingers lived and died in the mid-90s. First cool, then cloying – all "you're so money" and "Vegas baby!", and eventually OKAY I GET IT, YOU'RE HIP AND RETRO, NOW STOP. But my recent revisit couldn't have been more refreshing. It's surprisingly kind-hearted, it's certainly ahead of its time in terms of noodling with the absurdities of modern masculinity, and I dare say it actually is money, and it possibly doesn't even know it. Also side note – young Vince Vaughan. Has there ever been a more ready-made movie star? He coulda been a contender. Oh hang on, he sort of was.
Covid Rating: 15
The Goodbye Girl (1977) – a beloved Neil Simon movie from a time when pestering a girl to fall in love with you was still an okay thing to do. It wouldn't fly now of course, love through attrition is suffocating and unhealthy – something to be filed alongside 'gaslighting' and 'mansplaining' and other dreadful behaviours – and yet watching Richard Dreyfuss locking the bathroom door and making telegraphed lunges for Marsha Mason didn't have me (a purportedly progressive man) clutching my pearls in horror, but rather it did seem romantic – two wounded animals falling in love via a heady mix of passion and uncertainty. His wild optimist convincing her pessimist to dare to dream. A hot potato.
Covid Rating: 12
Being There (1979) – commonly considered to be Peter Sellers' last great performance, he plays a comically misjudged simpleton – a shy gardener who states only the obvious but who, via a series of strange and bizarre coincidences, becomes hailed as some purveyor of profundity, a modern philosopher whose gardening speak is surely a metaphor that needs to be ruminated on and interpreted. In other hands, this could've veered wildly into broad comedy, or he might have over-Forrested the Gump, but Sellers plays it just right. Normally I'm allergic to satire but I'm willing to make a massive exception.
Covid Rating: 15
Babylon (1980) – one of the great British films (according to ME), and still pretty pertinent 40 years later too with its focus on immigration, racial tension, and police brutality. As the drama intensifies on the streets of 1980s Brixton there are pre-echoes of Do the Right Thing almost a decade later, which heats up to a similar crescendo. Stars one third of the excellent reggae band Aswad, half of Alas Smith and Jones, and Jacko from Brush Strokes.
Covid Rating: 17
Glengarry Glenn Ross (1992) – this reminded me of 12 Angry Men (another excellent film, part of my Lockdown 200), with every actor giving monumental theatrical performances in a movie that doesn't require much in the way of shifting from one location to the next. In fact in many ways the actors themselves are the locations – you go to them for a change of mood. Jack Lemmon is the soul of it, Alan Arkin the heart, Ed Harris the pounding fist, Kevin Spacey the brain, and Alec Baldwin very much the scrotum. When Al Pacino is the weak link in it all, you know something remarkable is happening.
Covid Rating: 17
Locke (2013) – this is very much a Tom Hardy film, and you can tell that because the only person on screen during the entire thing is Tom Hardy, in a car, being far less indecipherable than usual. In fact he's being Welsh – slipping occasionally into Obi-Wan Kenobi, then threatening an unwarranted trip to India, before veering back in the direction of Neil Kinnock – as he plays a pragmatist attempting to tame the unexpected chaos he's created. There are a few clanging metaphors in there about small mistakes toppling great buildings, but it's rarely less than gripping. Certainly better than Hardy's other big road movie.
Covid Rating: 12
Three Days of the Condor (1975) – a CIA thriller that apparently requires you to be in the CIA to know what the hell is going on (does that make it meta?). The plot tied my poor brain in knots, with double crosses, corruption, and a heavy case of Stockholm Syndrome from Faye Dunaway, as she takes her captor Robert Redford to Bone Town, while he attempts to decipher why Max von Sydow is trying to off him. My two main takeaways (thanks marketing people for the terminology) were that Redford and Dunaway would make really nice babies together, and that one of those babies would probably be Brad Pitt.
Covid Rating: 12
That Sinking Feeling (1979) – another one from Bill "Gregory's Girl" Forsythe, and with similar DNA too – set in Glasgow, surprisingly good soundtrack, great comedy lines like "there's got to be more to life than committing suicide" – but mostly, as a low stakes heist movie, a council estate Mission Impossible, it's just a loveable mess.
Covid Rating: 11
Au Revoir Les Enfants (1987) – this was everything I wanted Hope and Glory (also in the Lockdown 200) to be, and from the same year too. While John Boorman's autobiographical wartime flick gently tugged the heartstrings, this one from Louis Malle plays insane guitar solos on them until you're a weeping mess by the end. The bewildering fear of being Jewish during the Holocaust, the unbelievable bravery of a revolutionary monk, then somewhere in the middle of it all a coming-of-age story that's a little bit Stand by Me.
Covid Rating: 14
Amazing Grace (2019) – a live Aretha Franklin recording of an iconic album. In terms of music documentaries, there's no ground-breaking insight here, it's quite simply an intimate church performance caught on camera – I suppose the magic comes from seeing the seemingly introverted Aretha singing like an angel, or noticing that in amongst the religious crowd of revellers is the devil's sympathiser himself, Mick Jagger. But truthfully, I'd rather listen to the record.
Covid Rating: 9
The African Queen (1951) – Humphrey Bogart and Katherine Hepburn on a boat. Her tightrope walking between repression, passion and borderline insanity, him ditching the Casablanca slickness for something a little edgier. The trek downriver at times has echoes of Aguirre, the Wrath of God or Apocalypse Now, while the odd couple romance is essentially Michael Douglas and Kathleen Turner in Romancing the Stone. So, in summation: not bad.
Covid Rating: 12