The 2019 End of DECADE barometer, what's hot and what's not?
For the last few years, we've taken it as an exercise of intense validity to dissect the human experience into two parts. The things that are good (HOT) and the things that are bad (NOT). No word of the things in the middle, like toast, or having an okay time at an okay person's house. Who wants to hear about that? Instead, we portion things into the implosive and explosive, but this time not just from this year, but from the entire decade. Here goes…
HOT
Reebok Workout Plus – 2019 saw us getting very slippy-onny with classic Vans, but prior to that the 2010s have seen all manner of Nikes (short for Nichaels), Clarks, and the mainstay of the decade, The Reebok Workout Plus. The shoe of our time.
The Stench of Honolulu – published in 2013, written by Jack Handey, this is the greatest ever book in any genre.
Sweatshirts – like a cat in the direct slipstream of a juggernaut, at some point in life you will face unavoidable decisions. In this case, are you a jumper guy or a sweatshirt one? The correct answer is to be a sweatshirt one
WOMEN – it's been a really excellent decade for women. They're being funnier than anyone else, cleverer too. Plus, they're finally not getting their bums smacked and boobs honked in the workplace. Or much less anyway.
CARHAART Jackets – because nothing says "that's right motherfuckers, I work at a media agency" quite like sporting heavy duty US workwear.
Deliveroo – takeaway options used to be battered pork balls or food poisoning curry. Now a sexy moped person will bring you anything you desire.
Thundercat, Kamasi Washington, Janelle Monae – proof that modern music can still be reassuringly nuts.
Loungewear – because nothing says "guys, I'm giving it 110%" like arriving in the office wearing soft elasticated trousers.
Masterchef Australia – they've got prawns the size of Moby Dick, and everyone is wildly, contagiously positive. Reality show of the decade.
Tennis – Venus, Serena, Roger, Rafael. It's the decade when The Duke of Tennis got on first name terms.
Donald Glover – somehow, a quintuple threat.
Outdoor swimming, Treadmilling, cycleback riding – exercise used to be for athletes like Geoff Capes, now we're all at it.
Raphael Saadiq – has never made a bad record and his latest, Jimmy Lee, is the best album of 2019. And we've heard all of them. All the releases. It's true.
Phoebe Waller-Bridge – further evidence that more often than not your funny bone is located in your tits.
Meditating – the art of sitting still and not really saying much. Huge in the last ten years.
Mezze – get some pickles, bit of hummus, some bread, grilled meats, indefinable tomato stew. Got yourself a meal.
Medium-end cheeseburgers – fast food diddled to somewhere approaching social acceptability. Shake Shack is the current champion.
Hannibal Buress – a) for being very funny, b) for calling out bulletproof comedy legend Bill Cosby on all the raping he'd been doing.
Rose McGowan – a) less funny, but b) took on the towering Weinstein monster.
Jeans – terrific decade for denim jeans, they're everywhere. You're probably wearing some right now.
Norm Macdonald – for Norm Macdonald Live (on Youtube, not the Netflix version), the best chat show of the last 50 years.
Aubergines, asparagus – it's been a really excellent decade for vegetables beginning with the letter A.
Scarlett Johansson – all the glamour but does the serious stuff too. Like if Kathleen Turner and Meryl Streep mated in the wild.
Raheem Sterling, Mo Salah, Lionel Messi – for managing to elevate football without becoming unbearable.
Vodka and Orange – go large on the voddy and small on the odge.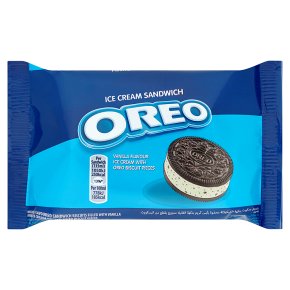 SNACKS: Been a great decade for snacking. In no particular order: White choc Snickers, fairground donuts, Oreo ice cream sandwiches, Prawn Cocktail Pringles. Flapjacks of all and any variety. Mars Bars from the fridge. M&S Midget Gems.
Solidarity – you can't move for this. Remainers, Extinction Rebellioners, people standing up against various forms of abuse. Swells the spirit.
Meat and Chips – thinking man's Shepherd's Pie.
Casio watches – cheap, no frills. They just tell you what time it is.
Noisy shirts – these slowly crept in like a butler who doesn't want to disturb you, then went fucking ballistic. Now everywhere.
Leroy Hutson – all his albums have been reissued by the Acid Jazz label, proving what we'd suspected all along: that he's up there with Marvin and Stevie.
Barbecues – the only way to eat for at least four months of the year.
Adams – think Driver, think Buxton, think Sandler (now a serious ac-tor), think Yauch (RIP) think Horovitz.
Rosé – for so long that punchline to a joke told by men with their shirts tucked in. Not anymore.
Records – tapes tried their hardest, for a while CDs won the battle, downloads have never felt right. Now everyone wants rec-rec-reccuds.
Short Stories – no one wants to read long stories, there's an internet to look at. Simon Rich, George Saunders, Sedaris, Grace Paley collections. All good.
Comedians in Cars Getting Coffee – sometimes unbearably smug, but mostly unbearably good.
Sexy chicks and sexy guys – let's not forget, in amongst it all, that hot sexy dudes and real sexy gals are still the world's best ever invention.
100% Cotton – still the best ratio for enjoying your cotton.
Girls – after decades of waiting for the next Woody Allen, one finally came along, then the world turned on Woody Allen. Can you separate the art from the artist? The answer is always yes.
Podcasts – most fun ones in 2019: Off Menu, Conan O'Brien. Yes, they're starting to eat themselves with a "podcast circuit" but for now, and for the last few years, the best things since the actual radio.
Cords – from late Sept until early May, according to law, you're supposed to wear cords.
Sex – the stats will tell you that less people are doing it, or they're doing it less often. But here's the thing – when you do do it, it's still really nice. The best way to pass the time.
Pork – not related to the above, this is the meat, from a pig. Great decade for pork, pull it (not a euphemism), roast it (not a euphemism), eat it (not a etc…).
The Gyllenhaals – you can't confidently pronounce their surname so thank fuck they're just called Jake and Maggie. Best actors of the last ten years.
Sing Street, Dunkirk, Obvious Child – best movies of the decade.
Jenny Slate – funniest lady.
Graphic novelists/comic book artists like Ed Piskor, Chris Ware, Nick Drnaso – for making nerdy comic books still nerdy, but also excellent.
Indie magazines like The MacGuffin and Apartamento, for being pretentious but beautiful to look at, and perfect for intellectualising your mind.
Goat Butter – like butter but with a small beard.
Sage Butter – like butter but cleverer.
True Detective (series one), Transparent, Fleabag, Stranger Things, The Deuce – in that order. Best TV shows of the decade.
Quentin Tarantino – in this decade he's made: Django Unchained, The Hateful Eight, Once Upon a Time in Hollywood – all excellent. Mostly.
Mad Men – doesn't count because it started before 2010, but deserves a mention for being the best TV show of all time (with the possible exception of Friday Night Lights).
Aftershave/Perfume – for making moments evocative with their smells.
The Nintendo Switch – has there been a better computery invention?
Aioli, sriracha, hot pepper sauce, Burger Sauce, chipotle mayo, Buffalo sauce – it's been an astonishing decade for sauces. No longer just a toss-up between "red" or "brown".
Pilsner – the purists might argue that IPAs have had a better time, but no way man. It's all about pilsner.
Calamari on the beach – no better meal.
SMOKING in moderation – the original vaping, but much much sexier.
Pizza by the slice – this is very much a 2019 realisation, that big crispy pizzas can wipe the floor with squishy Neapolitan ones.
NOT
Brexit – mainly a stupid idea, also responsible for lots of very bad comedy.
Queuing – it was the decade when restaurants decided that, actually, you can't book them.
Old men headlining festivals – we need some new old men. Younger ones. Or women.
"Outrage" – anyone who remembers Javine not making it into Girls Aloud shouldn't be surprised by anything.
Sour beer – Nooo.
The phrase "hot take"
Trump – mainly a stupid idea, also responsible for lots of very bad comedy.
Boris Johnson – the least likeable Boris.
Cucumbers – gross.
Political preaching from people who aren't politicians – long-winded, increasingly angry daily lectures from normal people on social media websites. WTF! (what the fudge?)
The National Lottery – come on, has anyone ever really won this?
Death – still no cure.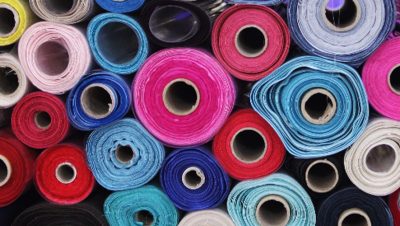 Polyester – proof that whoever just sold you your garment hates you.
Second guessing yourself – You can still be kind, patient and progressive, and think some modern tropes are bullshit. It's fine.
Feeling "humbled" – it feels like you might in fact be the opposite.
Twitter – started funny and lighthearted, somehow became everything that's wrong with the world.
Saying a few words about yourself – what kind of psycho wants to say a few words about themselves?
Denying being a hipster – so you've got a cultivated collection of ironic hats, who cares man? Is being self-consciously groovy really that bad?
Philip Schofield
Staring at your phone – look up.
Trolls – relocated from beneath bridges to behind keyboards. Not an upgrade.
Religion – no longer that good at uniting people.
Superhero films – Scorsese does have a point (after all).
Celebrity offspring
Reality TV – once a fascinating social experiment, now a cheap way to exploit people.
Small plates – just feed us the correct amount of food.
Banter – the scourge of decent conversations.
The Royal Family – great in The Crown. Less great in real life.
The Weather – what the fuck is up with the climate? Oh that's right.
Old eps of TOTP – seemingly now just a litany of paedophiles and child molesters.
Silverbacks – it's the decade that unmasked way too many (mostly) men in positions of perceived power forcing their putrid cocks on people.
Plastic surgery – you think no one can tell. Everyone can tell.
The ongoing slaughter of magazines – the pyre grows every year.
The Premier League – more like Top Trumps.
Thumbs rings – the second worst decision you can ever make.
Suicide – Robin Williams, Anthony Bourdain, Keith Flint – too many decent (mostly) men are finding it impossible to stay with us. Must be addressed.
Neck tattoos – used to mean you've definitely done time in prison, now it means you've done time in the Ivy Brasserie.
Looking serious in photos – bloody hell, just say cheese.
Selfies – no phone should ever feature more than 2 per cent self-portraits.
Fashionable kids – no.
"Influencers" – god no.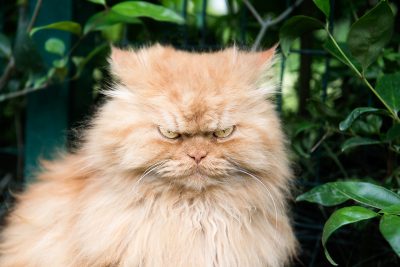 Cats – oh purr-lease.